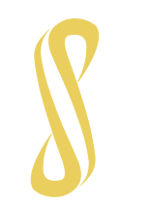 Infinity ELITE, o.c.p., a.s. / Slovak republic
The founders of Infinity ELITE o.c.p., a.s., approached Finamis already when they were planning to establish a brokerage company. When selecting the right supplier, the vision and requirement was to obtain a software that would cover the work process throughout, would be modular and practical.
Thanks to several successful AMS installations in Slovakia as well as thanks to satisfied users, Finamis was already in 2010/2011 a well known supplier of financial software. It was the one software solution, experience of the supplier, and a favourable price compared to added value that allowed Infinity ELITE already in 2011 to fully initiate their business.
Infinity ELITE o.c.p., a.s. manages in the AMS system client portfolios, maintains reports for supervising authorities (including trade diary), generates clients reports, maintaine fees (holder administration, portfolio management, transaction and third party fees). Within the portfolios of end clients, AMS enables to manage and evaluate various asset classes - from basic up to derivates.
A brokerage company profits from effectivity of automatisation of the whole network of subsequent activities within one system. As a result the management process of securities is accelerated, and manual work and errors are reduced. There is no complication of connecting various software systems and licence costs are minimised.
Customer valuation
When we were founding the company we were looking for a suitable and affordable information system that would cover our needs as a brokerage company. Demonstration of the AMS system, as well as its acquisition, fully met with our vision. The cooperation with FINAMIS is seamless and their assistance is swift."
Peter Balint
Investment board member responsible for portfolio management and trading, 2015