iOS Investment Application Platform
At the end of 2016, FINAMIS has released a mobile application for the Apple operating system - iOS. The launch is in line with internal plans and a target date of completion of product development.
In the first half of 2016, FINAMIS has launched its AMS Mobile native application, designed for Android devices. A new version of the application has been launched to popular iPhones. The products are marketed under a common trade name - AMS Investor.
AMS Investor displays current development of assets invested in money market instruments. User interface provides for an intuitive use of the application and the user has quick access to relevant information. Several new features were added to the original version since its release. New features include the option to enter investment orders for the purchase or sale of financial instruments via mobile phone. The client - investor is thus able be flexible and respond to offer without access to a PC or going to a bank. The application can be checked even without a real investment account. You can use a demo version and the button to display current financial news is directly on the home screen, without being forced to log in. Screens were also updated and redesigned in order to provide for a more logical layout of displayed information. The application was developed in cooperation with banking client in the Czech Republic and will be available to end-customers during the year 2017.
AMS Investor is available for download to mobile phones through Google Play and App Store. For more information about the product and direct access to the shop, click HERE.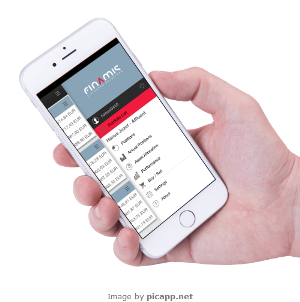 all-news