FINAMIS to implement financial software system for Expobank (Czech Rep.)
Expobank CZ a.s. and FINAMIS s.r.o. signed a contract in late January for the supply of financial software.
The contract was signed after negotiations regarding functional modifications, integration into the bank's IT environment, and the terms of production support. Under the contract, FINAMIS will implement a solution using its proven software for management of securities and portfolios, the Asset Management Suite. Expobank CZ plans to use the system mainly for issuing instructions and transactions for management of its own assets that are held in financial instruments on capital markets.
"We value the trust that the bank management turned to us with as they were looking for a suitable solution and an IT partner. FINAMIS signed a contract with another client on the Czech banking market, which is a positive development for our activities. Implementation of the new system will allow the client to automate an entire array of processes, thereby streamlining their operations", said Vladimír Karásek, CEO of FINAMIS.
About Expobank CZ a.s.
The Bank is well-established in the Czech market as it has been present there since 1991. Over the years, it has been recognized as a modern and universal commercial bank, providing top-class services and reacting promptly to the needs of corporate, private and affluent individual clients.
In the past, the bank has changed both its shareholder and its name. In the Czech market the bank was known as BAWAG Bank CZ a.s., since 2008 it was known under the name LBBW Bank CZ a.s. as a subsidiary of the German LBBW. Igor Kim became the majority shareholder of Expobank CZ as of 1. 12. 2014, thus ending the transition period.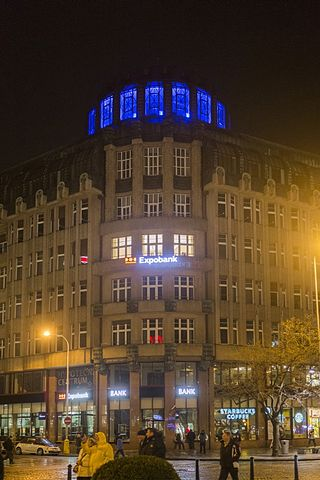 Photo: Jindrich Mynarik – Expobank CZ a.s.
all-news