Advisory module designed for MiFID II
MiFID II directive has introduced a range of new rules enhancing transparency in the investment industry, as well as measures to improve investor protection. To protect the client's interests, the directive sets out conditions for the activity of investment companies (dealers of securities and derivatives), which provide clients with investment advisory services. The advisory process and results of recommendations given by the financial advisor must reflect the client's needs and personal profile (level of risk, knowledge of capital markets, general investment strategy, categorization, selection of appropriate financial instruments).
To facilitate the advisory process under the new rules, FINAMIS has enriched its product portfolio within AMS / AMS Web software range with a new module compliant with MiFID II requirements, covering all essential stages of the advisory process.
In several steps, the software automatically suggests initial investment or rebalancing of the client's existing portfolio based on his categorization, level of risk and knowledge. This module ensures compliance with the directive, but also brings standardization of processes, elimination of burdensome manual administration and streamlines the work of financial advisors. The module was being developed as an extension of the financial software throughout the year 2017. It required a close cooperation of investment strategists, business consultants, software developers and web designers in total effort of hundreds of man-days.
FINAMIS has deployed the advisory module in Raiffeisenbank a.s., Czech Republic, as part of their RBroker application, in which the bank serves investment clients. Timely implementation of the advisory module means that Raiffeisenbank was the first of the regional bank within Raiffeisen Bank International A.G. group to comply with the directive and conditions set out for the provision of investment advice.
"Our aim was to implement the Advisory Module in such a manner, that our client's investment imposed by the legislation will yield returns by making the work of their advisors more efficient and creating added value for end investors," said Vladimír Karásek, CEO at FINAMIS.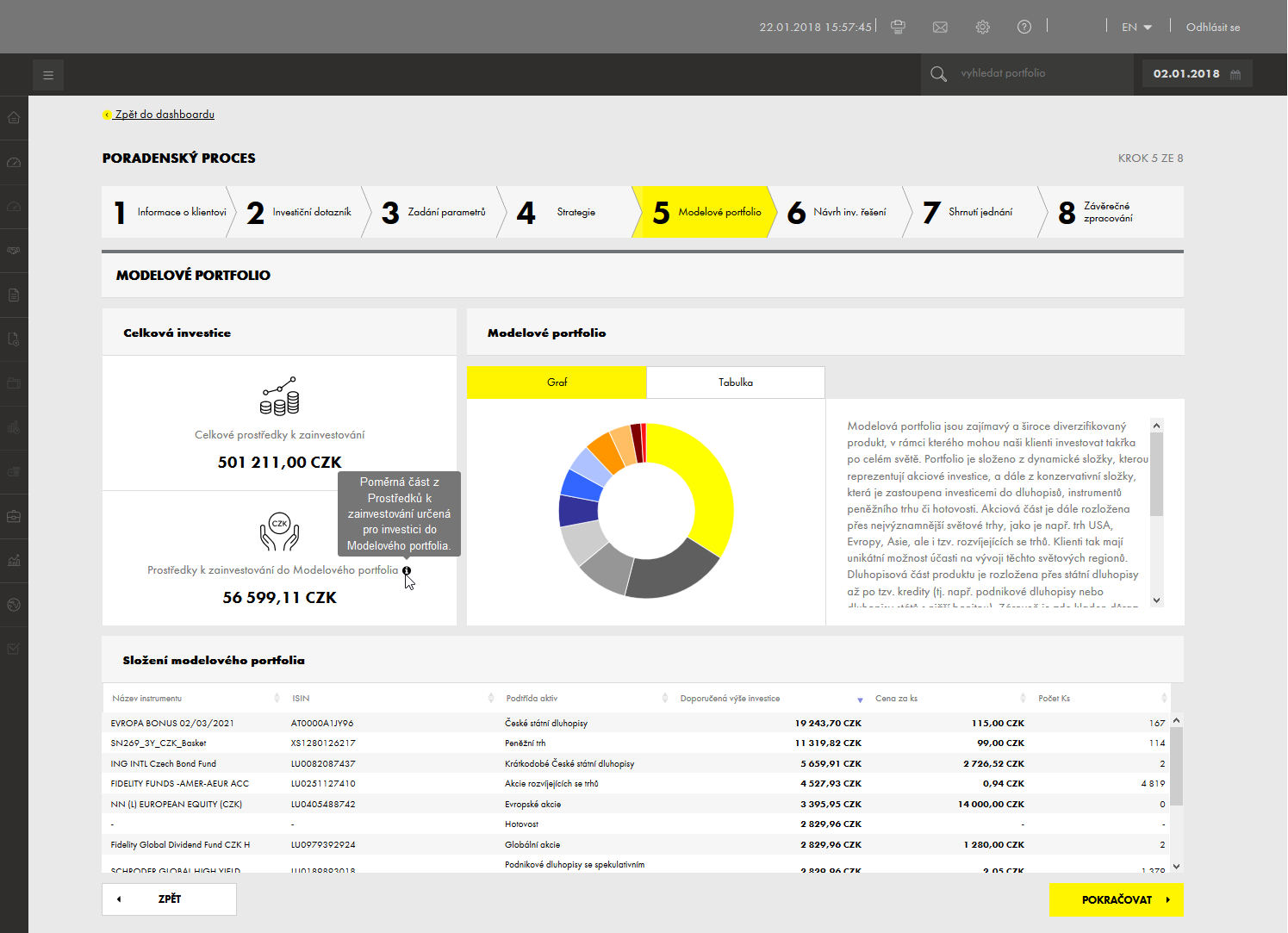 all-news