Membership in the Slovak Leasing Company Association
Development of software used for automation by leasing companies and their distribution partners is an important part of FINAMIS activities. FINAMIS launched the development of a front-end system in 2005. At present, the company employs a team of software developers and business consultants who have vast experience with the needs of leasing companies. After FINAMIS joined forces with Czech company ARBES Technologies in 2018, the selection of products and software solutions expanded along with a strengthened team of developers operating in Prague and Bratislava.
FINAMIS is interested in deepening its knowledge and understanding conditions that are regularly changed by regulators and the Central Bank, therefore, the company is very pleased to become member of an organization of leasing companies – Slovak Leasing Company Association (ALS SR). FINAMIS' membership application was approved on 11 April 2019 in a vote at Annual Members' Meeting. Given the positive result of the vote, FINAMIS became an associate member of the Association.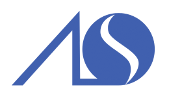 all-news