AMS implemented for a collective investment entity
The client's representatives signed the acceptance protocol at the end of July, formally taking over the final works – deployment of Asset Management Suite (AMS) IT system. This information system is designed for asset management and related activities for an alternative investment fund which will be operated by GOLDSIDE Asset Management, správ. spol., a.s. (GOLDSIDE). This is a new Slovak asset management company, member of Arca Capital a.s. financial group.
An important stage of the implementation project was dedicated to the definition of the system's functionality for activities related to fund management, security requirements and compliance with legislation. Apart from features already available in the AMS, a module was specified and programmed to ensure the workflow of calculation of basic fund parameters, such as NAV, asset value, unit price, number of shares in circulation and fees. Other implemented features included payment import, design and content of reports for B2B partners and end clients, as well as other improvements. The project's milestones were reached as scheduled, so that the system could be tested sufficiently in advance prior to the go-live. Based on available information, GOLDSIDE should launch its first fund in autumn 2019.
″A high-quality IT system with professional support and maintenance is extremely important for an asset management company. We believe that AMS is a complex, flexible and scalable support tool which is part of our everyday work. Thanks to the professional approach and experience of the FINAMIS team, the implementation was successful,″ says Peter Janiga, Board Direct at GOLDSIDE.
David Mikolášek, consultant and Product Manager at FINAMIS also commented on the project: ″Our cooperation with the client was at a high level. Communication during the project was professional and constructive and took the form of face-to-face consultations to achieve the common goal. Thanks to the GOLDSIDE team and their experience with other IT systems, their requirements for the extension of AMS were generally beneficial for the overall improvement of the software.″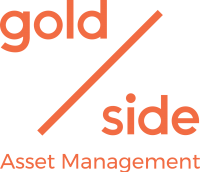 About GOLDSIDE Asset Management, správ. spol., a.s.
The company was established in late 2017 with the aim of creating and managing alternative investment funds and foreign alternative investment funds under Section 27, par. 1 of Act No. 203/2011 Coll. on collective investment. The sole shareholder is Arca Capital Finance Group, a.s. The aim of GOLDSIDE is to offer adequate appreciation with high-quality services and prove its competitiveness on the Slovak market and on the CEE markets. The prepared fund will focus on real estate market, in particular investments made in the Slovak market with gradual extension to nearby countries. It will be designed for all clients, including the most conservative ones or the ones with no experience.
all-news