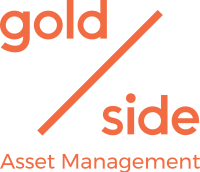 GOLDSIDE Asset Management, správ. spol., a.s. / Slovak republic
GOLDSIDE AM is a Slovak asset management company that manages the alternative investment fund (AIF) by using ARBES AMS software developed by FINAMIS. AIF specifics related to real estate funds and shareholder management needed to be considered during system modifications. The information system was also expected to provide online services. On the one hand, these support the sale of investment products using GOLDSIDE distribution partners and on the other, they provide services for end clients.
The delivered solution is based on the ARBES AMS software, which is the core information system for GOLDSIDE AM. The system covers the following in back office:
Portfolio management
Risk management
Compliance
Back Office operations
Reporting, report automation
Integration with internet banking was necessary for the import of payments in order to match client orders. GOLDSIDE AM has a modified workflow for the calculation of basic parameters such as: NAV fund, asset value, unit price, no. of circulating shares, fees. The design and content of the reports for end clients and reporting has also been modified.
New entities have been created in the front-end to support distribution partners: i) independent financial agent and ii) subordinate financial agent (PFA). FINAMIS implemented an onboarding process into AMS-WEB for PFA for contracting new clients. A new client account is activated immediately in back office once all the information is checked.
GOLDSIDE e-Zone – a secure zone for end clients. Once a user logs in, they have immediate access to data on fund performance, current investment balances, a list of executed transactions, generation of client on-the-fly reports.
The delivered solution and provided services provide the management company with the following advantages:
A comprehensive and variable software
A unified, native integrated system – the web application is directly connected to a core system: application and database, using the same API, central access right authorizations, data is synchronized across all layers
Local developer and IT partner
Flexibility when dealing with new requests, system modifications
Support, helpdesk and service software
Sharing the costs for updates and future development with other clients in the segment
About GOLDSIDE Asset Management, správ. spol., a.s.
GOLDSIDE Asset Management (GOLDSIDE) was founded in 2017 with the purpose of creating and managing alternative investment funds. The goal of the company founders was to create and manage real estate investment funds as an alternative investment opportunity, an interesting way to increase the value of clients' investments and provide a modern distribution model. Investments were launched in October 2019.
Customer valuation
"In today's day and age, a top-quality information system with professional support and service is an absolute must for every asset management company. We see AMS as a comprehensive, flexible and variable support tool, which is a daily part of what we do. We consider this to be a very successful implementation thanks to the professionalism and experience of the cooperating team at FINAMIS."
Peter Janiga,
Chairman of the Board of Directors, 2019