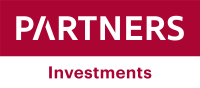 PARTNERS INVESTMENTS o.c.p., a.s.
The goal was to deliver a technologically sound, functional and flexible information system, one that is stable and robust, to cover the business agenda of PARTNERS INVESTMENTS. The following software requirements were defined during the tender:
Cover the internal administration of clients, trades, assets, cash accounts
Ensure system (software) support for distribution partners – financial agents
Create online access to display status of invested assets for end clients
Delivered system:
Supports the work of more than 1000 financial agents in the distribution network
To reach target status, the system will manage several hundreds of thousands of client accounts, portfolios, and will automatically make changes according to the investment strategy
For end clients, the web application provides secure access and online views of investments, asset value development as well as the generation and printing of reports in a standard internet browser environment.
By training more than 1000 financial agents on working with the software, PARTNERS INVESTMENTS standardizes and digitalizes the entire administration process. This allows for the effective and much more precise administration of a large volume of business cases in the same amount of time as without using a software tool.
Product type software saves costs compared to own software development:
In terms of one-time costs
During additional system development, where the client co-finances a part of the costs within the segment, whereby the client gains the complete functionality
About PARTNERS INVESTMENTS o.c.p., a.s.
PARTNERS INVESTMENTS is a security trader specializing in the appreciation of client savings by investing into ETF stock and bond funds. It has been on the market since August 2019. The only company shareholder is PARNTERS GROUP HOLDING SK, a.s.
Customer valuation
"The onboarding process in the delivered system gives us the opportunity to effectively gain clients and cover their requests for investment financial services. Our team enjoys the advantage of having FINAMS as a supplier and IT partner all throughout production when our technical support requests are taken care of as needed using a flexible approach."
Maroš Ovčarik
Director of PARTNER INVESTMENTS, o.c.p., a.s., 2020