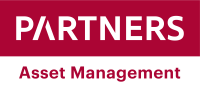 PARTNERS ASSET MANAGEMENT / Slovak Republic
PARTNERS ASSET MANAGEMENT is a management company, which is part of the Slovak financial group PARTNERS GROUP HOLDING SK. The cooperation between FINAMIS and PARTNERS GROUP HOLDING SK began with the delivery of a core information system for the securities trader PARTNERS INVESTMENTS o. c. p., a. s. in 2018. The customer's satisfaction was reaffirmed in 2020, when PARTNERS GROUP approached FINAMIS to extend the cooperation by ordering a software solution for the group's asset management company, which they were planning to establish.
Client's Goal:
PARTNERS ASSET MANAGEMENT strives to provide top-quality investment opportunities and offer investors an alternative to a higher yield than traditional banking products do. For this reason, they ordered the delivery of an information system that would be capable of the following:
Manage and record a real estate investment fund
Record the purchases and sales of mutual fund certificates
Offer a fully automated and contactless client contract process, i.e. digital onboarding
The delivered AMS information system with client modifications for PARTNERS ASSET MANAGEMENT covers the following:
Net asset value calculation (NAV)
Share unit price calculation
Management and calculation of several types of fund fees (management, depository, success fees)
Keeps records of shareholder assets
Prepares and generates client statements and internal reports
Creates contract documents and payment instructions
Creates contract addenda to already existing framework contracts
Advantages for the customer:
FINAMIS is an established developer and business partner with countless years of experience
The project was completed in less than 6 months thanks to FINAMIS's product-oriented approach regarding the delivered system and thanks to the development team's full dedication to the client modifications
Flexibility of the FINAMIS team during the analysis of the client requests as well as during testing individual system functionalities
CAPEX cost optimization thanks to a platform-independent solution and open source components
Milestones:
2020/09 – NBS license granted to the management company
2020/12 – Signature of the contract with FINAMIS and placing the order for the information system
2020/12 to 2021/05 – Project implementation in stages
2021/05 – Final part of the AMS delivery
2021/09 – Training and testing
2021/09 to 2021/10 – NBS license granted to the fund and launch of the management company activities
Customer valuation
"One of the basic prerequisites for the effective functioning of our company in terms of mutual fund management is a high-quality, fast and flexible information system. When selecting an information system supplier, it was crucial for us to be able to rely on the experience of an established partner with many years of experience on the market. On the supplier's side, we particularly appreciate their professionalism, speed and flexibility in analyzing our requirements, as well as in testing the individual functionalities of the system and launching it into the production environment."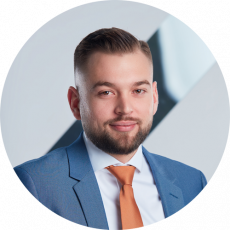 Jakub Rosa
Member of the board of
PARTNERS ASSET MANAGEMENT, 2021